Practical exercise 4: What are the planets' sizes?

Aids:
• models of the Sun and planets (see section a), calculator, charts, chalk
Instructions:
1. You can use the practical exercise from section b) in this section as well.
2. Take the model of Jupiter as the basis.
• Calculate how big would be the models of other planets and the Sun.
• Try to compare what spherical objects would have the size which you have calculated; what would be the correct models instead of table tennis balls?
• Now calculate what would be the distances of individual planets from the Sun in this model.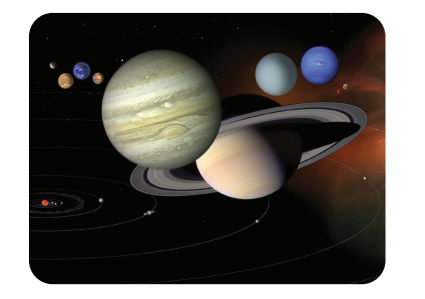 (source: http://solarsystem.nasa.gov/multimedia/display.cfm?Category=Planets&IM_ID=10164)